IMPORTANT: Do Not Close This Window Or Press The "Back" Button.
Pressing your "back" button can cause you to accidentally double-orde
Congrats! You're In! In just a few moments you'll receive an email that will show you where to download The Stress-Free Golf Swing program. But before you run off and do that...

How Would You Like To Get Personal, 1-on-1 Coaching From Me So That You Can Beat Your Buddies, Lower Your Scores And FINALLY Play Consistent Golf?
It's a big promise, I know. After all, you can search the internet far and wide and find thousands of articles, videos, etc. that promise to help you play more consistent golf and lower your scores.
But do these methods actually work? Have they been tested? Or is it all just theory and fluff?
Listen, in a few moments you'll be able to start my proven Stress-Free Golf Swing program you just purchased, which will undoubtedly put you on the correct path to better ball-striking.
But some students want more...
This is golf. The most fun (and also the must frustrating) game on earth. Heck, even the top players in the world don't hit the ball their best every single day, which leads me right to my next point...
True consistency involves improving your entire game. Ball-striking, short game, putting, etc...because that's what it takes to score really well (even on days you don't quite have it) and reach your potential.
Which is where my Online Consistent Golf School comes into Play. Here's what one of my students had to say about the program:
Hi Jeff,
Just to let you know that your 2nd month debit has come through my bank account. It's a real pleasure to pay you the USD 17 per month.
As far as I'm concerned you have "over delivered" a hundred fold, and I'm very, very happy with the first five lessons from the Consistent Golf School, and all the free bonuses.
This is really a unique and different method of teaching , from all the many previous lessons I've had with pro's.
I'll be sending you a video in the next few weeks, as soon as I have a video camera.
Kind Regards
Richard Smit
South Africa
Pretty cool, huh?

The truth of the matter is my students are happy to pay $17 per month for my Online Consistent Golf School program because it flat out works. It helps them do something that a brand new $2,000 set of clubs can't do; shoot lower scores and play more consistent golf.
While you may be perfectly happy to pay me $17 right now to get access to my Online Consistent Golf School monthly coaching program (some students even pay $37/month), I'm going to give you ONE SHOT to take advantage of something I never do...
You'll Only See This Once

...Try My Online Consistent Golf School For

JUST

$1!

(Today Only)...
Seriously, you can't get a bottle of water at your next golf lesson for a buck (you've probably got 4 quarters hiding under your couch cushions right now).
This $1 trial offer is designed to be a "no brainer." You simply "test drive" my Online Consistent Golf School program for 14 days, and if you decide to stay in you'll be billed $17 for your first month. If you cancel in the first 14 days, it's just a dollar.
Like I said, a true no brainer offer where the only logical response is "Yes Jeff, please sign me up for this amazing offer right now."
However, just in case you're still on the fence, you're also going to get my entire "instruction vault" of content absolutely free (a $311 dollar value if purchased separately) as my way of saying thank you for taking me up on the $1 offer.
New Student Bonus #1:

17 Days To A Professional Draw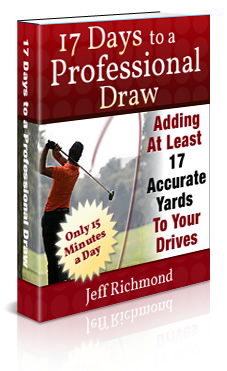 Slicing the ball sucks. It costs you distance, golf balls and your score. But now with this proven 17 day program you can turn your slice into a powerful, professional draw in just 17 days.  When you get this program you'll discover…
How to grip the club to help you hit consistent draws.
How to position your front foot to encourage a draw instead of a slice.
The distance you need to stand from the ball to help encourage a draw.
The total setup needed to hit a consistent draw.
The best drills to help you approach the ball from the inside.
The best drills to help you contact the ball with a slightly closed clubface so you'll hit a powerful, professional looking draw.
How to check your equipment to make sure it encourages a draw instead of a slice.
Plus much, much more!
This program is selling right now for $47.  But it's yours FREE with your $1 trial of The Consistent Golf School.  Here's what just one golfer had to say after going through this program:
"This program has helped me to not only fix my slice but make much more solid contact with the ball. This has added at least 10-15 yards to my shots. Also, my scoring has gone down by 5 to 7 shots. I have tried a lot of things to fix my slice but nothing has worked. So the thing I liked the best about this program is that it worked!! I am now enjoying my golf more and I am starting to win a few prizes which never happened before. Keep up the good work!"
Randy Tucker
Illionois, USA
New Student Bonus #2:

21 Yards In 21 Days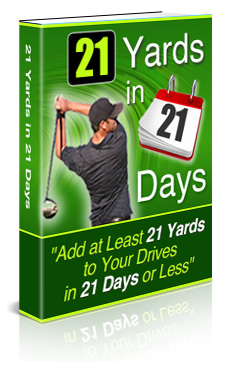 With this program you WILL add 21 Yards To Your Drives In 21 Days or less and here's how that's going to happen.

Every day of this new program you will….

…get one new drill or exercise that WILL add AT LEAST 1 – 10 yards to your drives in just 15 minutes per day.

PLUS…ALL of the drills and exercises can be done in the comfort of your own home.

These daily drills and exercises have been arranged in a specific order so by the end you'll get the most LONG DRIVE bang for your buck.

Plus, to make sure you know what you should do every single day this program comes with:

==> 67 Page PDF
==> 64 Full Color Pictures
==> 36 Videos

So after just 21 days YOU WILL be hitting your drives AT LEAST 21 yards further than you are right now. This program is selling right now for $47.  But it's yours FREE with your trial of The Consistent Golf School.
"This plan for longer drives was very logical and well thought out. As a result from following the suggestions contained I have picked up 20 yards in extra distance. I have not implemented all the suggestions to date so hope to pick up a further 10 yards when I do. I cannot recommend this plan high enough. It was the distance breakthrough that I have been looking for. Thank you."
Fred Marksman
Arizona, USA
New Student Bonus #3:

3 Easy Steps To A Professional Swing Plane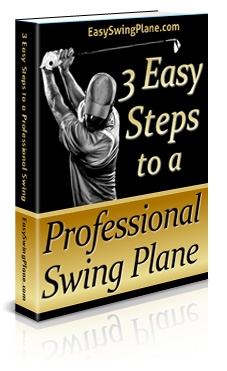 There's a damn good chance that your swing plane is the exact opposite of what it should be to hit great golf shots – consistently.
But now in this 3 easy step program, you'll discover how you can have the swing plane of a top PGA Tour pro.
And when you've completed this program, you will…
hit the ball further (you could gain between 20-50 yards in distance)
hit the ball a lot straighter, and
you'll hit the ball a lot more consistently.
This program is selling right now for $47.  But it's yours FREE with your $1 trial of The Consistent Golf School.

I always used to have trouble with a consistent swing plane. If I wasn't hooking it off the tee, I was slicing it to the right of the green.Since I purchased your programme and put everything into practise, I'm hitting the ball so much better. I've gained distance (especially off the tee) mainly due to the ball going straight for once. As you can imagine, I'm now shooting lower scores, which brings so much more enjoyment to the game. My buddies think I've been secretly having coaching lessons and are dying to know how my game's improved so much. So, let me win a few more beers and I might just let them in on my secret (lol)."
Scott Firth
Unitied Kingdom
New Student Bonus #4:

The Problems And Solutions Database
As a student of the online Consistent Golf School you'll have full access to a BIG database that will quickly give you the solution to virtually any golfing problem you're having.
You see, this database contains 412 (and growing) answers to golfers problems. And these solutions are arranged in a very logical order so you're bound to find the solution to practically any golfing problem you're ever going to get, and fast. Here is a sample of just some of the problems you'll get solutions to when you become a student today…
Problem – I seem to jerk the club away instead of taking it away smoothly and this happens with all my clubs. Do you have any techniques, which will fix this?
Problem – What should my shoulders and hips be doing in my backswing so I get the most power possible?
Problem – I'm missing too many easy three footers and my confidence is diminishing with each miss. Please tell me what I can do to improve my short putting confidence?
Problem – I am lacking in feel and distance control around the greens. What can I do to improve my touch?
Problem – When I'm in between clubs I don't know whether I should swing easier with more club or swing harder with less club. What do you think?
Valued At $97
New Student Bonus #5:

Personalized 1-on-1 Golf Instruction and Support From Me!
There's no doubt you'll find huge value in the problems and solutions database, however sometimes you need a little extra 1-on-1 guidance. Even the best golfers in the world have coaches, and I'm here to be yours.

If you're experiencing a problem with your golf game that you just can't quite get a handle on, I'm here to help. You'll have direct access to my personal email address, where you can send me any questions you have regarding your game.

I guarantee you'll get a fix for your problem (directly from me) within 24-48 hours (Monday-Friday).

I have students paying $50 a month just for this, but it's included in your monthly membership to my Online Consistent Golf School..
Valued At $50 Per Month
New Student Bonus #6:

Free Video Lessons Every Month For Life
I'm a strong believer in video feedback, because often times feel vs reality are very different things in the golf swing. As a member of the Online Consistent Golf School, you'll be able to send me one video of your golf swing every month for the lifetime of your membership.

I'll provide a full analysis of your golf swing, and send you back a list of actionable items to work on in order to continue getting better month after month. It couldn't be easier! It would cost you over $50 per month for this feedback anywhere else!
Valued At $50 Per Month
New Student Bonus #7:

Two New Product Reviews Per Month
On the 1st and 15th of each month you're going to receive a new product review. You see, I'm constantly reading and researching other golf products to not only keep learning and improving my knowledge and skills but to also see if these products are worth you buying. And if they're not I let you know in no uncertain terms so you won't waste your money.
Valued At $20 Per Month
Week 1 Bonus:

Top Secret Golfing Confidence Audio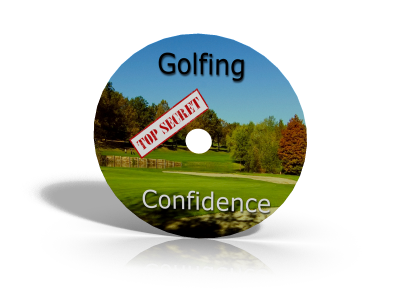 When you join the online Consistent Golf School now you'll also be able to download FREE (in 7 days from now) the digital version (i.e. you can download it to your computer) of a golfing confidence CD that has been sold for $24.95.
This audio exposes you to a secret mental technique that some of the top professional golfers in the world have used to automatically program their minds for golfing success. After 30 days of continuous listening to this audio this is what you can expect….
Improved

confidence and concentration

on the golf course.
Makes golf

easier and more fun.

Helps to

eliminate fear when playing any shot.

​
It will save you practice time  because you

can have the audio playing in the background and be doing what you normally would, while your golf game is being improved! 
This audio has been sold as a CD for $24.95 and has been used by thousands of golfers all around the world. But this digital audio (2 mp3′s) is yours FREE when you join the online Consistent Golf School now. And here's just one comment from a golfer who has listened to this audio…
"My handicap has slipped out from a 12 to a 18 over the last 6 months or so. It was all a mental thing. I started listening to this audio and my old confidence started coming back as if by magic. Within a couple of months of having this audio playing my golf game has improved so much I'm back to where I was 6 months ago. I can't believe it! When you hear people say that golf is 90% mental they're right!"
Tex Baxter
California, USA
Also, every 7 days for the first 12 weeks that you remain a member of the online Consistent Golf School you'll get the following bonuses:
Week 2 Bonus: The Short Game Report: What You Need To Focus On To Up And Down It Much More Often – Sold for $27 Week 3 Bonus: The One-Putt Mindset Training Module – Sold for $14.95 Week 4 Bonus: Hitting The Driver Made Easy – Sold for $14.95 Week 5 Bonus: How To Get Out Of Bunkers First Time Every Time And…Close To The Hole! – Sold for $27 Week 6 Bonus: The Long Game Report: What You Need To Focus On To Become A Consistent Ball Striker – Sold for $27 Week 7 Bonus: Short Game Secrets – How To Get It Up-And-Down Consistently – Sold for $19.95 Week 8 Bonus: The Putting Game Report: What To Focus On To Become A Great Putter – Sold for $14.95 Week 9 Bonus: How To Stop 3 Putting – Sold for $19.95 Week 10 Bonus: How To Take Your Practice Game To The Course – Sold for $29.95 Week 11 Bonus: How You Can Play Better Golf Using Self-Hypnosis – Sold for $29.95 Week 12 Bonus: Anger Management MP3 – Sold for $19.95
Whew!
Is that some golf improvement package or what?!
And I've even left some things out that you're going to get as soon as you become a student of the online Consistent Golf School on a risk-free $1 trial. And when you do you'll…
Get Instant Access To My Proven 5 Step Consistent Golf Formula
After coaching thousands of students, I've developed a unique, one of a kind approach to help golfers play their best golf…consistently.

It's only 5 steps (details are included with your $1 membership…today only), and it's guaranteed to lower your scores or your money back.

Here they are:
Step 1 – When you join this online golf school you'll need to remember your last 5 games of golf and rank these four aspects that make up a game of golf from the weakest to strongest.
The Long Game – i.e. tee shots, fairway woods, hybrids, iron shots etc.
The Short Game – i.e. pitch shots, bunker shots, chip shots etc.
The Putting Game – i.e. short putts, long putts, green reading, distance control etc.
The Mental Game – i.e. confidence, anxiety, concentration etc.
Step 2 – Then you'll get a proven step-by-step practice program that will improve the weakest part of your golf game. As part of this program you'll get a new lesson every seven days that will build on the previous lesson.

Step 3 – You then need to follow that improvement program and focus exclusively on improving the weakest part of your golf game until it's at a level you're happy with…considering the time and effort you want to put into it. This will help you to improve your golf game the fastest and quickest way possible because by focusing on turning your weaknesses into strengths you'll naturally lower your scores….FAST!

Step 4 – Once the weakest part of your golf game is at a level you're happy with then simple follow a maintenance plan to keep it at that level while experimenting with little things to further try and improve. Then finally…
Step 5 – You'll go back to step 1 and repeat the process for the next weakest part of your golf game.
So if that proven 5 step Consistent Golf Formula makes sense to you and you'd like to get all of the bonuses featured on this page for free then this is what you need to do. Click the 'Add This To My Order' button below for just $1 on a 14 day risk-free trial. 
Listen, some students just like you are currently paying $37/month for this program, but you can try it 100% risk free today for only $1, and then only $17 per month thereafter.

Quite frankly, I can guarantee their isn't a better online golf instruction offer on the market, which is why I'm prepared to make this risk free offer…today only.

Oh and did I mention you can keep all of the bonuses, FOREVER, just for trying out my Online Consistent Golf School?

The bottom line: If you aren't improving, you shouldn't pay anything, which is why we offer our iron-clad "you'll only pay if you improve" money-back guarantee (details below)…
Your 60 Day MONEY BACK GUARANTEE
When you join the online Consistent Golf School now you get a full 60 day money back guarantee. If you're not happy with it for any reason then within 60 days of joining you can get 100% of your money back — without any hassles.
YES!…you have 60 days to try out the new lessons that you'll be getting on a weekly basis and if you don't improve or think you will improve then simply get your money back. But if you do improve, naturally you will want to remain a student. But you only need to do this as long as you're improving and benefiting from being a student of this online Consistent Golf School. That is why I say…"you'll only pay if you improve™".
By now I think it's pretty clear; you literally have nothing to lose. You either decide you want to continue at $17 per month after your initial $1 trial, or you can easily cancel and keep my $311 of bonus material absolutely free just for trying it out.

Simple. Straight forward. No-brainer. Let's do this. Simply click the "Yes! Add This To My Order" button below to get started…immediately (even if it's 3 AM).
You Don't Have To Suck At This Stupid,
Addictive, Awesome Game Forever!
Strong words? Maybe, but aren't you tired of not playing the kind of golf you know you are capable of playing?

Sure, no golfer hits every shot great, but what if you could hit more solid, high-quality golf shots throughout your round, and under pressure…wouldn't that result in a massive improvement in your game?

You're never going to get results unless you take action, put in the work, and earn it, which starts with your measly $1 dollar investment…today only.

Ask yourself this question…where will your golf game be one year from now if you do nothing?

You'll be stuck. Stagnant. No improvements. More frustration. It doesn't have to be that way, let me show you how my way can get you the results you've been looking for…100% guaranteed, or your money back.
Important Note:
If you're not 100% sure whether this online golf school is for you, join anyway and then use the 60 day, 100% money back guarantee if you have to. That's what it's there for….to protect you! I'd hate for you to miss out on becoming a consistent golfer because of bad experiences with other inferior golf improvement products. And besides, you're only going to get this amazing $1 trial offer once.

None of us know how long we have to enjoy this great game, which is why life is wayyy too short to be frustrated with poor golf.

You found this page for a reason, and you're still reading it for a reason. This is exactly what you've been looking for to get your game "over the hump" and reach your next gear.

Is it a magic bullet solution? Nope (although there are plenty of snake oil teachers out there telling you there's a "fast" and "easy" path to success…there isn't).

But if you're willing to listen to what I have to say, and devote just a few minutes each day (even in front of your mirror at home) to becoming a better golfer, I can help you do just that.

The choice is yours. Do you want to start improving in just 5 minutes, and continue to improve day after day, month after month, and year after year? I thought so. Click the yellow 'Add This To My Order' button below, pay my "hefty" $1 fee, and I'll see you on the other side.
For Consistent Golf,

Jeff Richmond
Director of Instruction
ConsistentGolf™
P.S. When you join this online golf school by clicking the button below it will be added to your Clickbank order. So your order is completely secure and safe with them and that's why I choose them to process my student enrolments.
Once your order has been successfully processed you'll be forwarded to a secret page where you can customize this golf school just for you! Click this big yellow 'Add This To My Order' button now to start improving your entire golf game…